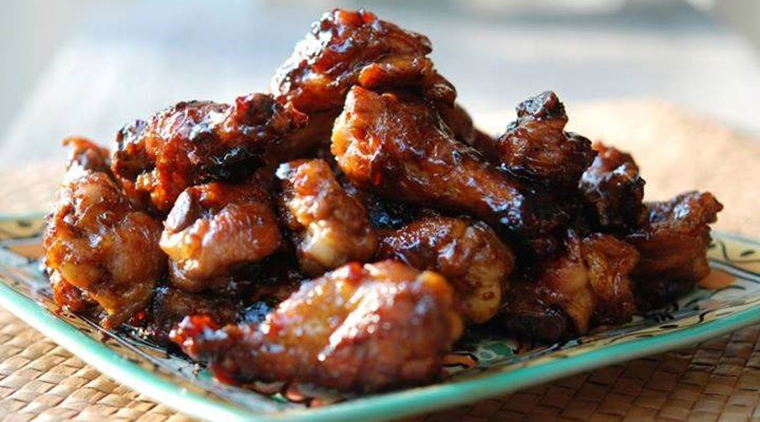 Bar B Q Wings
Are you a chicken lover but want to make something really fast. Bar-B-Q Wings is simple and ready in 10  to 15 minutes.
Ingredients
1/2 cup Bar-B-Q Sauce
1/3 cup fresh lime juice, about 3 juicy limes
2 tablespoon packed brown sugar
3 tablespoons soy sauce
2 tablespoons vegetable oil
1 tsp dried thyme
2 teaspoons ground allspice
2 teaspoons black pepper
2 tablespoons freshly picked thyme leaves
3 scotch bonnet peppers, seeded, chopped
1/2 cup green onions, sliced
6 garlic peeled cloves
1/2 yellow onion, chopped
3 lbs chicken wings
24 Chicken Wing
Instructions
Blend all ingredients and marinate 8 to 12 hours in the fridge; or 2 hours at room temp.
Bake 20 min at 450 F.
Paint and turn, bake 15 minutes more
Turn and paint, and bake 10-15 minutes more, or until well-browned and tender.