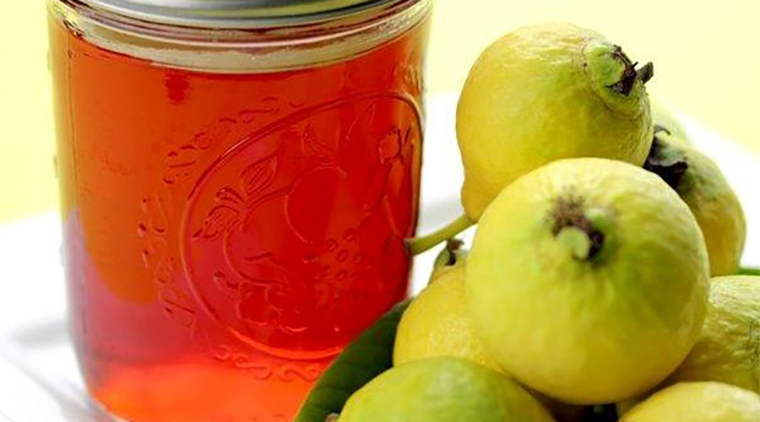 Jamaican Guava Jam
As a youngster growing up grandma would make this treat near summer time in the country.
Ingredients
1 lb sugar
8 large guavas - approximately 1 1/2 lb
a pinch of grated nutmeg
5 cups water
Instructions
Use a shredder to shred guava and place in a large wide pot as mixture tends to boil over
Add all the water
Boil for about 10 minutes (shredded guava boils quicker than diced guava)
Allow mixture to cool completely
Then using a large strainer, strain using hands to squeeze and rub along the strainer. This separate pulp and seeds but allows tiny particles of fruit to seep into the liquid
Return strained mixture to pot and bring to a boil
Add sugar and stir until dissolved
Pay close attention to make sure mixture is not boiling over
Jelly is ready when air bubbles are no longer on the top of mixture,
Do NOT boil too much (about 30 minutes)
Turn off flame and allow to partially cool
Pour warm jelly into clean glass containers and allow to cool completely before covering.