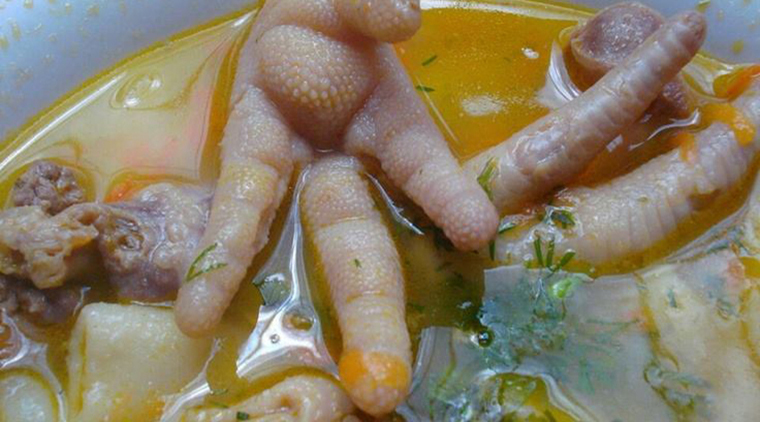 Chicken Foot Soup
Chicken Foot Soup is easy and delicious! If you like the ingredients in the name, you'll love the dish.
Ingredients
3 Garlic pegs crushed
1 lb. yellow yam, cut up
1/2 lb. cho cho/Christophine (cut up into 1 inch pieces)
1 lb. Pumpkin/Squash (cut up into 1 inch pieces)
1/4 lb. turnips, cubed
6 Pimento Seeds/Berries (Allspice)
1/2 lb. carrots, cubed
2 lb. chicken foot (Skinned and nails cut-off)
3 stalks of corn broken in half (optional)
3 stalks of celery diced (optional)
1 Medium Irish Potato (optional)
1 packet Jamaican Chicken Noodle or Cock Soup
1 tablespoon salt
2 stalks escallion
3 qt. water
3 sprig thyme
Instructions
Boil chicken foot in 3 qts. water for 20 minutes with pumpkin, cho cho, pimentos, garlic and salt
Cut up vegetables, yam and cho cho and add with the other ingredients to the pot
Dumplings/spinners may be added if desired.
Simmer for ½ hour until yam is cooked (soft but not mushy) and the soup is of a medium consistency.