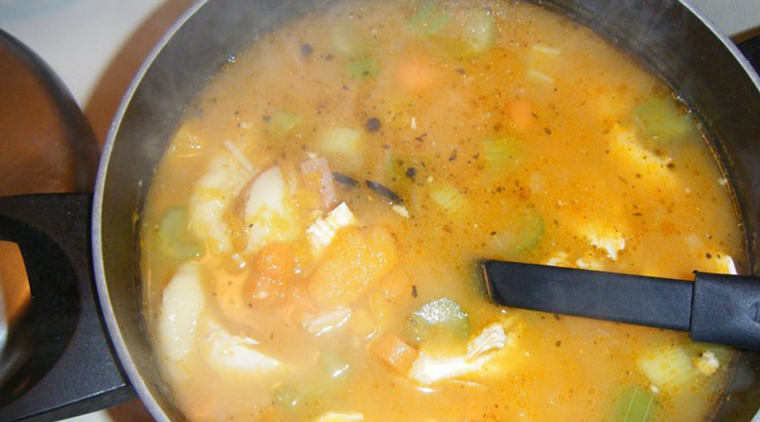 Simple Jamaican Pumpkin Soup
Rich with flavour and a regular within a Jamaican household. You will enjoy with each sip.
Ingredients
1 stalk escallion, chopped
1 large onion, chopped
3 cloves garlic, chopped
1 packet Grace Cock Soup
4 cup chicken stock
2 1/2 pound pumpkin, large diced
5 cup water
1 whole scotch bonnet pepper
1 sprig thyme
1 3/4 teaspoon salt
1 tablespoon Margarine
Instructions
In a saucepan bring to a boil 5 cups of water.
Peel and dice pumpkin, add to boiling water and cook until tender. Drain and set aside to cool.
Blend pumpkin using 4 cups of chicken stock, and a packet of Grace Cock Soup Mix. Pour blended mixture into saucepan and bring to a boil.
Add chopped garlic, escallion, onion, thyme, scotch bonnet pepper, margarine and salt.
Allow to cook for 10 minutes or until soup thickens.