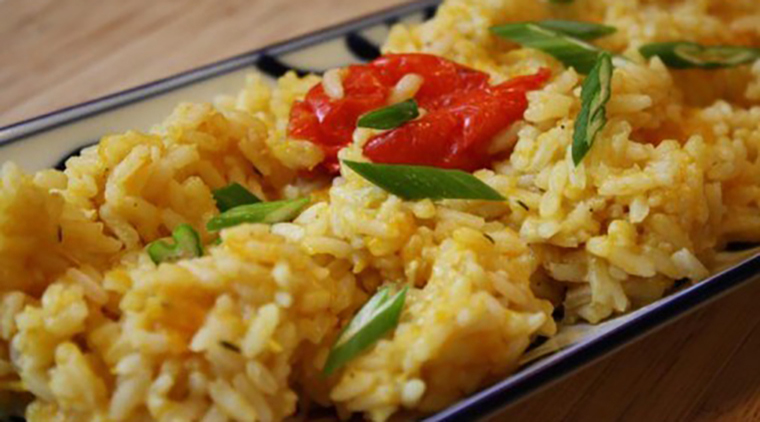 Salt Fish Pumpkin Seasoned Rice
Add some flavour to your to your meal. Transform your regular plain rice into something magestic the Jamaican way.
Ingredients
Salt and Black pepper to taste (optional)
1 Scotch Bonnet Pepper (Optional)
2 stalk scallions, chopped
1 sprig thyme
1 med onion (chopped)
½ lb diced pumpkin
½ lb saltfish (Cod fish)
2-3 tbsp butter or margarine
3½ cups water
2 cups uncooked white rice
Instructions
Boil for 20 minutes to remove most of the salt.
Drain the water and remove the saltfish (codfish) and place in a dish.
Break into small pieces and remove the bones and set aside.
Peel the pumpkin, dice it and add it to the water and boil for about 10 minutes.
Cook until pumpkin is fully cooked, that is, soft or easily mashed with a fork.
Add rice and all the other ingredients except the scotch bonnet pepper to the pot.
Stir while cooking to distribute the rich orange colour of the pumpkin.
Add the whole Scotch Bonnet Pepper after about 20 minutes on top of the rice.
Steam for about 10-15 more minutes or until done.
Taste to ensure that the rice is seasoned and properly cooked.
Cook's Tip: If you want spicy rice, dice the Scotch Bonnet Pepper and add directly to the rice & mix.