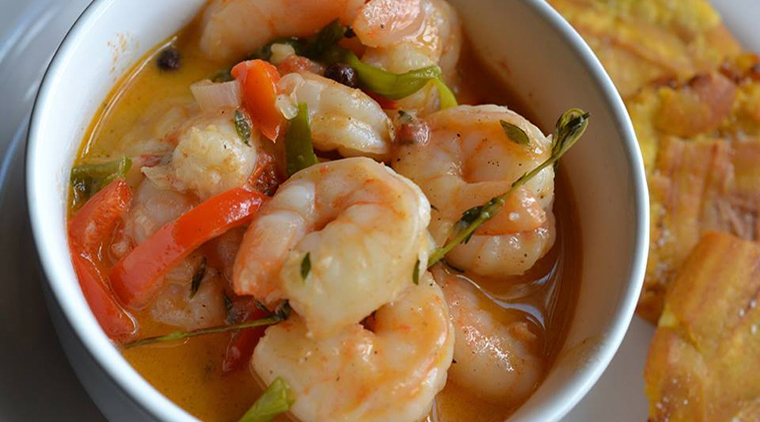 Shrimp Rundown
Shrimp Rundown is easy and delicious! If you like the ingredients in the name, you'll love the dish.
Ingredients
1 pound shrimp peeled and de-veined
1 teaspoon ginger, grated
1 can Coconut Milk
1 cup dry white wine
2 tablespoons corn starch
1 tablespoon virgin olive oil
1/2 pound snow peas
1 medium onion, chopped
1 small sweet pepper, diced
1 sprig thyme
4 cloves garlic, minced
pepper to taste
salt to taste
Instructions
Saute the shrimp (seasoned with salt and pepper) in frying pan with a little virgin olive oil and set aside.
Blanch the snow peas in salted water and set aside.
In a second frying pan saute the onion, sweet pepper, garlic, thyme, scotch bonnet pepper and ginger.
Add the white wine and Coconut Milk and let simmer until reduced to half.
Thicken this with the cornstarch which is diluted in a little water.
Return the shrimp to this and warm it through.
Add the cleaned snow peas and simmer for another minute.
Check the taste and add salt and pepper to taste.