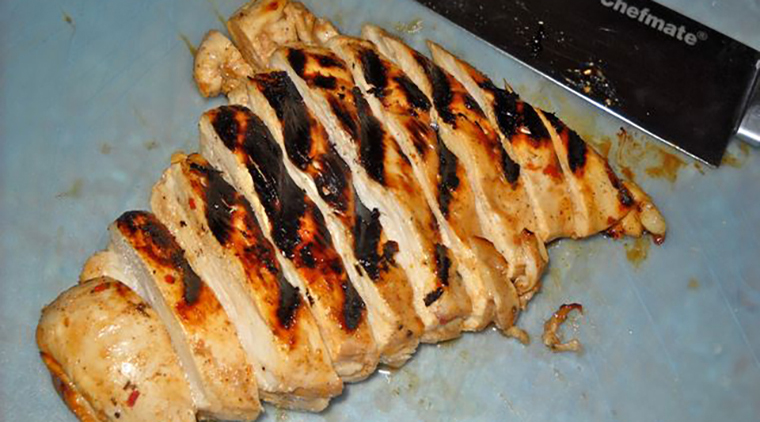 Stir Fry Chicken Breast
Stir Fry Chicken Breast is easy and delicious! If you like the ingredients in the name, you'll love the dish.
Ingredients
4 1/2 cup(s) water
1/2 cup onion, cut into wedges
1/4 cup green sweet pepper, chopped
1/4 cup red sweet pepper, chopped
2 tbsp Vegetable Oil
1/4 cup Vinegar
2 lb chicken breast
2 tbsp Jerk Seasoning
1 1/2 tsp soy sauce
Instructions
Cut chicken in strips and wash in a vinegar and water solution (4 cups water).
In a bowl, add soy sauce and Jerk Seasoning and mix together.
Add chicken strips to the the mixture above and allow to marinate for 15 minutes.
Heat Vegetable Oil in a skillet and stir fry chicken pieces until pink colour disappears.
Add remaining water, sweet peppers and onion; simmer for one minute.