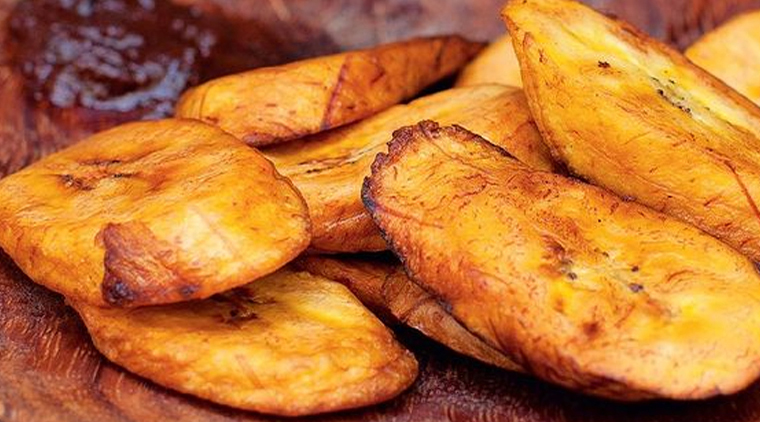 Fried Plantains
Used mainly as a side with almost any meal. Fried plantain is add a sweet touch to make that special meal complete.
Ingredients
2 plantains
vegetable oil
Instructions
Preheat oil in a large, deep skillet over medium high heat.
Peel the plantains and cut them in half. Slice the halves lengthwise into thin pieces.
Fry the pieces until browned and tender(about 1 to 1 1/2 minutes per side). Drain excess oil on paper towels.