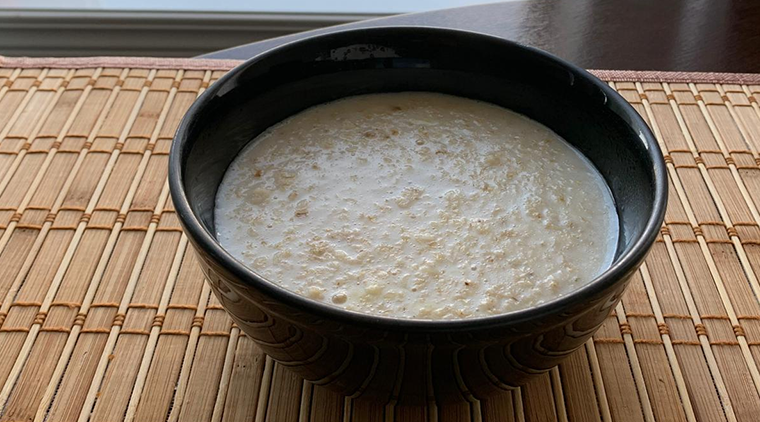 Green Banana Porridge
A perfect Jamaican breakfast item that is filling and tasty. It can be eaten with toast bread or cream/water crackers.
Ingredients
2 cups milk (condensed milk or whole)
1/2 tsp almond flavouring
2 Tbsps vanilla
3 cinnamon leaves
6 fingers green banana, peeled
2 cups water
2 tsp nutmeg
1 Tbsp margarine
Pinch of salt
1/2 cup sugar (or sweeten to your desire)
Instructions
Add cinnamon leaves to 2 cups water and bring to a boil to add flavour to the water.
Cut the banana into small pieces and place in a blender and blend until smooth.
Add the blended banana to the boiling water and stir continuously for 2 mins.
Allow to simmer for 10-15 minutes. Add milk, nutmeg, vanilla, almond flavour and salt.
Sweeten to taste. Remove from heat and add margarine.