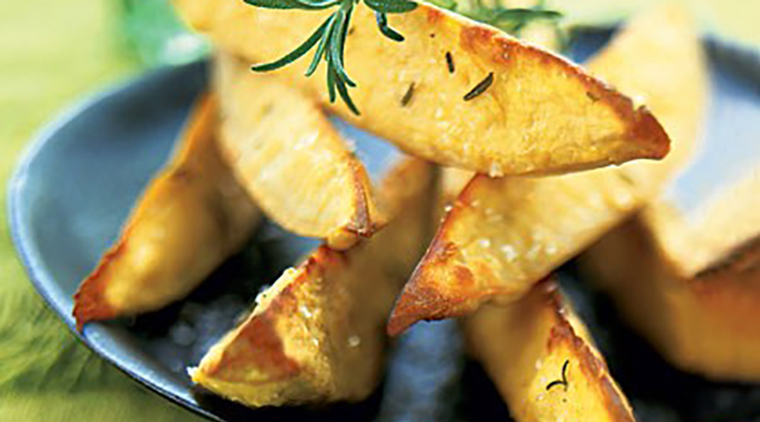 Herb Roasted Potatoes
This Jamaican side dish will have you beggin for more. Easy to make and often served with breakfast or lunch.
Ingredients
½ Teaspoon Black Pepper
½ Teaspoon Salt
1 Tablespoon Dried Oregano
1 Tablespoon Vegetable/ Olive Oil
6-8 Medium Sized Sweet Potatoes
Instructions
Wash and Peel Potatoes
Pre-heat Oven 200°C
Cut Potatoes into cubes, wedges/ desired shape
Combine oregano, salt and black pepper
Rub potatoes with oil and seasoning
Place on baking tray lined with foil paper and bake for 30 mins.