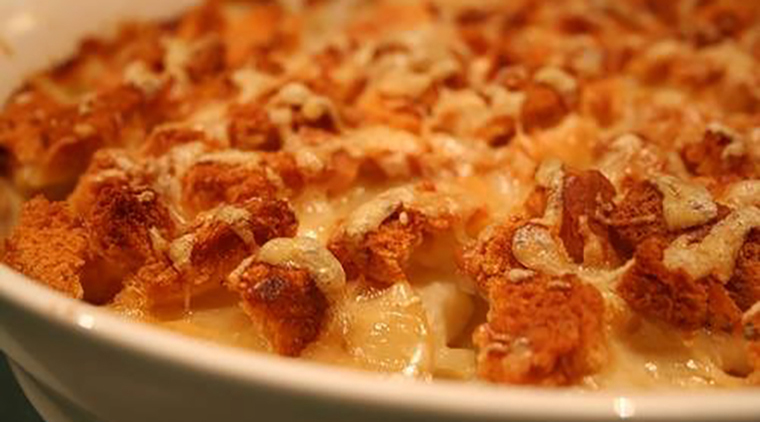 Jamaican Seasoned Sweet Potatoes and cheese
If you're a cheese lover then look no further. This dish will have you coming back for more. You can even have it by itself.
Ingredients
1/2 cup grated cheddar cheese
1 1/3 cups Grace evaporated milk
3 Tablespoon all purpose seasoning
2 Tablespoon Grace margarine
1 lbs. sweet potatoes, peeled and cubed
Instructions
Preheat oven to 350°F.
Boil the sweet potatoes in a medium sauce pan until tender.
Drain and mash while still hot.
Add evaporated milk, margarine, and All Purpose Seasoning.
Mix well. Pour into a butter casserole.
Sprinkle the top with cheese.
Bake 20 minutes or until golden brown. Serves 6.