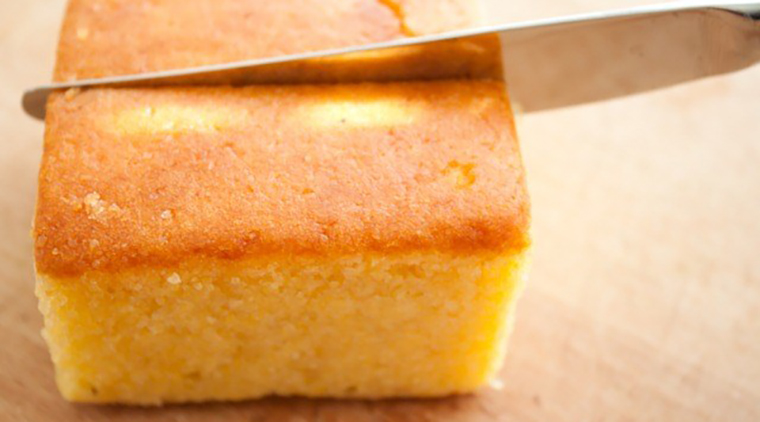 Jamaican Corn Bread
A simple pastry that goes well with cheeze and milk. If you are looking for a snack with a difference, the cornbread is for you.
Ingredients
1 cup counter flour
1/2 cup margarine
1 teaspoon vanilla essence
1 cup whole milk
1 whole egg
1/2 cup brown sugar
1 packet Grace Coconut Milk Powder
1 tablespoon baking powder
1 cup Cornmeal
Instructions
Combine flour, cornmeal, Grace Coconut Milk Powder, sugar and baking powder; mix well and set aside.
Melt the margarine and allow to cool.
Combine melted margarine, egg, whole milk and vanilla and whisk lightly.
Add the liquid mixture to the dry ingredients and mix to combine.
Scrape batter into a greased loaf pan and bake at 180°C/350°F for 20-30 minutes.
Serve with slices of cheese; or can be topped with grated cheddar cheese.
Tip: 1/2 - 1 cup margarine may be used.