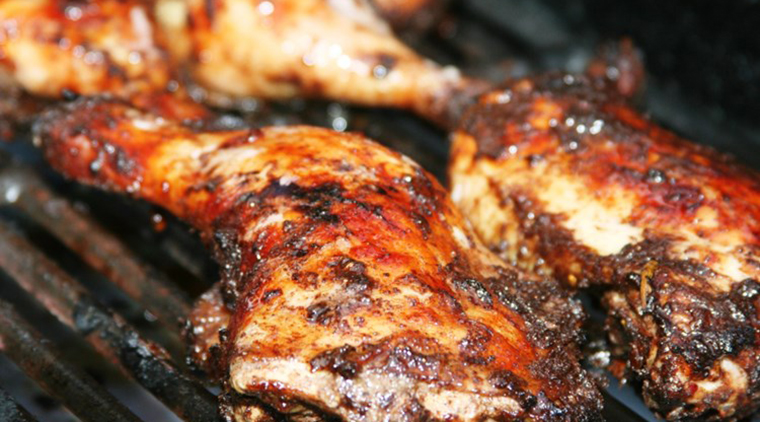 Jamaican Jerk Chicken
An authetic Jamaican Jerk Chicken marinated in natural herbs to give you a spicy flavour with each bite. Often served with festival, bread fruit, fried green plantain, etc.
Ingredients
5tbsp All purpose
1 beer
5 tbsp Jerk season
2tsp Salt
3 Grain Pimento
1 piece Thyme
1 Stalk Escllion
1 Onion
1 Chicken
2tbsp Chicken season
Instructions
Blend all season using the bear.
Cut chicken in quarters.
Use paste to stuff chicken under the brest and in the leg quarters.
Place in a bowl with the remaining blended season to marinate overnight or for at least 30 minute.
Place on the grill for jerking please ensure that the pon is heated and red hot.
Cook for about 45 minutes, turn every 10 - 15 minutes.